Burlingame: big city access, waterfront views, and small town charm. Located in San Mateo County on the San Francisco Peninsula, Burlingame is one of the most desirable cities in the Bay Area. Its population of about 30K classifies it as a mid-size city, but its easy access to San Francisco makes for big-city perks.

Currently, the median price for a home in Burlingame is $5.9 million, a price that has increased by 14.3% over the past year. During October and November of 2021 specifically, the median sale price of a single-family Burlingame home was $3.29 million; this includes 25 homes that were listed throughout these two months. The average square footage of the lots came out to 8,076, while the average square footage of a Burlingame home for sale was 2,655.

There are several neighborhoods within Burlingame — all of which bring their own energies and characteristics. Which one is right for you? Here's a guide.

Burlingables
If you want to feel immersed in a quintessential suburban experience, then Burlingables is a prime neighborhood. This very walkable area has wide, tree-lined streets, beautiful single-family homes, and easy access to downtown. The median home price here is about $2.5M, and homes tend to be ranch-style. Residents enjoy easy access to Washington Park, which is one of Burlingables' best features. Play baseball, soccer, tennis, or basketball at the park's well-maintained courts. Or, take the kids to play at the large playground. It's an ideal spot to meet, mingle, and enjoy the outdoors.

Burlingables is also home to Burlingame High School, which is an A+-rated school and one of the best in the entire state. Students who live in this area can walk to school, which makes for easy commuting. The neighborhood also borders downtown Burlingame, where you'll find excellent dining, shopping, and entertainment.
Lyon Hoag
With a median home price of about $2M, Lyon Hoag is one of Burlingame's more "entry-level" neighborhoods. It's a small subdivision and is home to Victoria Park and Washington Elementary School. Victoria Park is a kid (and dog) friendly park, with plenty of room to explore. Washington Elementary is an A-rated school, and Lyon Hoag families enjoy the accessibility the neighborhood offers. It also borders downtown, which makes for more to see and do! Lyon Hoag is ideal for families who want wide streets, a variety of architectural styles, and easy access to the city's facilities.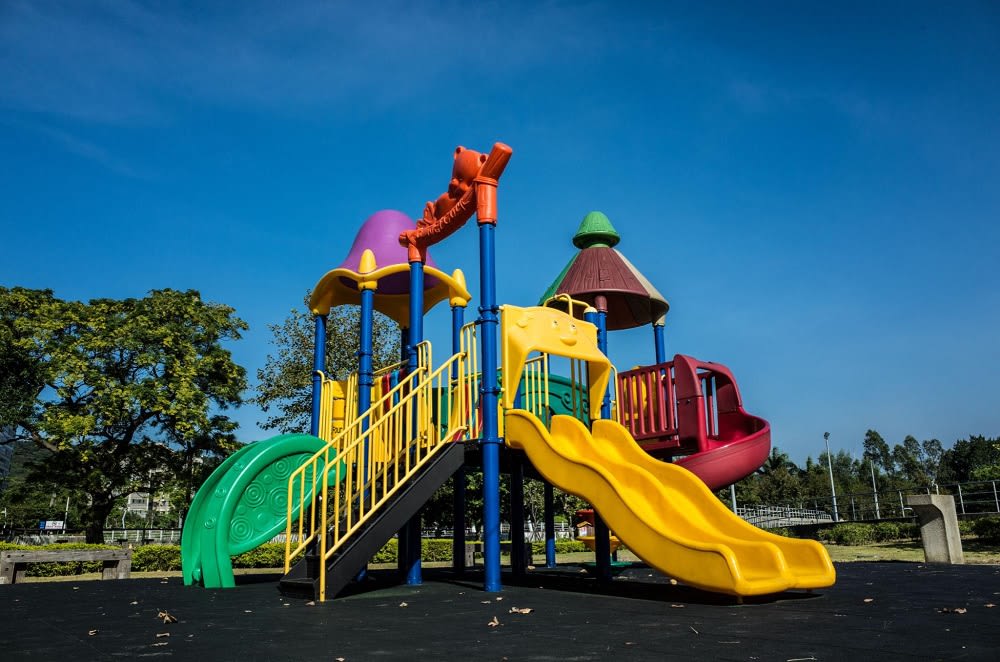 Burlingame Gardens
One of the city's smaller neighborhoods, Burlingame Gardens is an affordable way to live in this beautiful city. Unlike some of the other areas, this neighborhood offers several apartment and condominium listings, which work well for couples or families just starting out. The median home price hovers at about $1.5M, which is also a more affordable price than other options. Burlingame Gardens is just a short drive from all of the schools and is easily accessible via the 101.
Burlingame Grove
For a mix of larger and smaller homes at a median price point of about $2.5M, head to Burlingame Grove. Although it used to be one of the city's more affordable neighborhoods, it quickly increased in popularity (and reputation). It's a smaller development, bounded by the large roads, El Camino Real and California Dr. It's also home to two of the most beautiful streets in the city: Oxford Rd and Cambridge Rd. The suburban dream really comes alive here, thanks to wide roads and beautiful Oak trees. Lincoln Elementary is an A-rated option and is right within Burlingame Grove. The middle schools and high school are also just a five-minute drive away.

Something else unique about Burlingame Grove? The chocolate factory! Guittard Chocolate Co is on Guittard Road and often smells delicious. Catch a whiff!
Burlingame Hills
Burlingame Hills stands apart from the city's other neighborhoods because of its private location (on a hill), and its larger homes. The median home price here is about $3.25M, which is above that of many other areas. The higher prices come with larger homes and lots, tucked away from the rest of the city. The Hills provide a private escape. It's also close to the 280, which is ideal for city commuters. If you want a luxury feel, then the Hills might be right for you.

A recent notable home sold in the Burlingame Hills was the property at 1516 Los Montes Drive, a 5,300-square-foot modern Craftsman built just this year. The stunning home, set on a corner lot, incorporates European white oak floors, artistic mosaic-tiled bathrooms, and four full baths. The home sold in November for $5.85 million.
Burlingame Park
For even larger homes with enormous walkability, consider Burlingame Park. This neighborhood is a standout, thanks to its median home prices of nearly $4M, as well as its close proximity to downtown Burlingame and Hillsborough (an ultra-luxe city). People love Burlingame Park because it's a mere 15-minute commute from San Francisco, and an easy walk to Burlingame's most desirable downtown features — AKA the luxury of a private community, without the remote location. Homes here are a mix of historic and new, but one thing's consistent: they're all beautiful, and make for a classy, super desirable neighborhood.

A stunning example of Burlingame Park luxury can be found at 117 Occidental Avenue, a recently-sold modern new build home that features a stunning chef's kitchen and sunny backyard patio. The four-bedroom four-bathroom home even includes a media room and wine cellar! This gorgeous and luxurious home sold for $5.9 million in mid-November of 2021.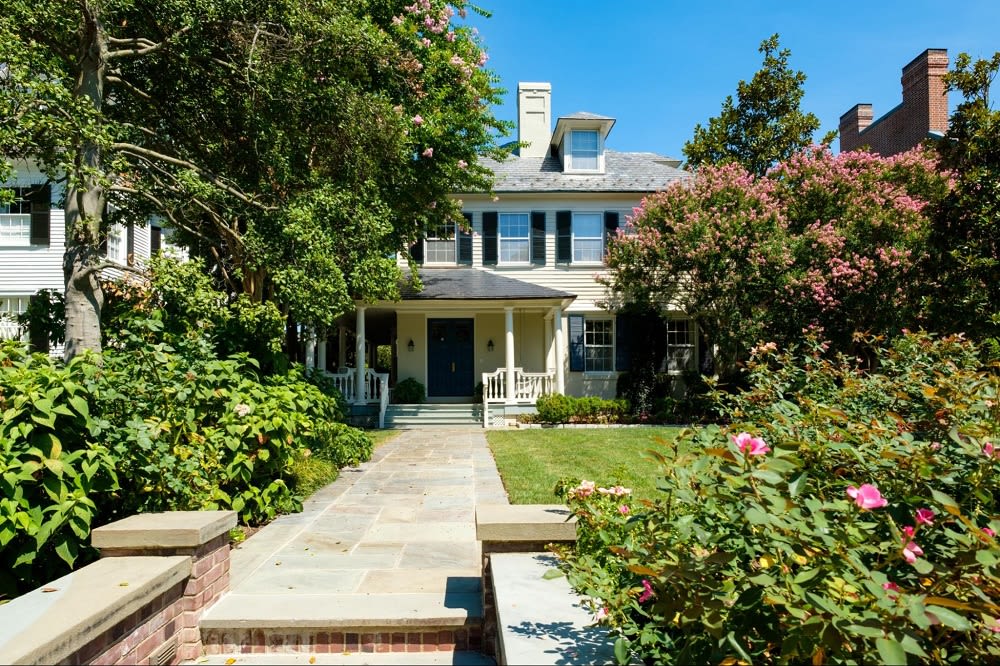 Burlingame Terrace
If you want to be central, then Burlingame Terrace is your spot. It's as close as you can get to downtown, without living downtown. Homes here tend to be older, single-family ranches. You won't find the same tree-lined streets, but you will find tons of charm and lovely landscaping. The median home price is about $2.5M, but the area's value continues to rise, thanks to its unbeatable location.
Burlingame Village
If you're just starting out, or if you want your choice of architectural styles, then Burlingame Village is a great option. The median home price here is about $2M. It's a lush, leafy neighborhood, home to the picturesque Village Park. Walk the dog, play sports, or watch the kids ride down the slide. You'll also have easy access to the BART, which is why families with commuters often choose Burlingame Village — it's an easy place to balance career and family.
Downtown Burlingame
To be right in the center of it all, consider Downtown Burlingame. You'll mostly find apartments and condominiums here, and the average cost to buy is just over $1M. This is a perfect option for families who want to benefit from the city's unbeatable schools, without necessarily investing in a large home. And where to even begin with the rest of downtown's perks? You'll be within walking distance to the best restaurants, like Stella Alpina Osteria, or Park & Howard Bistro. When it comes to shopping, between Fox Mall and The Landmark, you'll have everything you need right at your fingertips. Everyone will want to gather at your central location.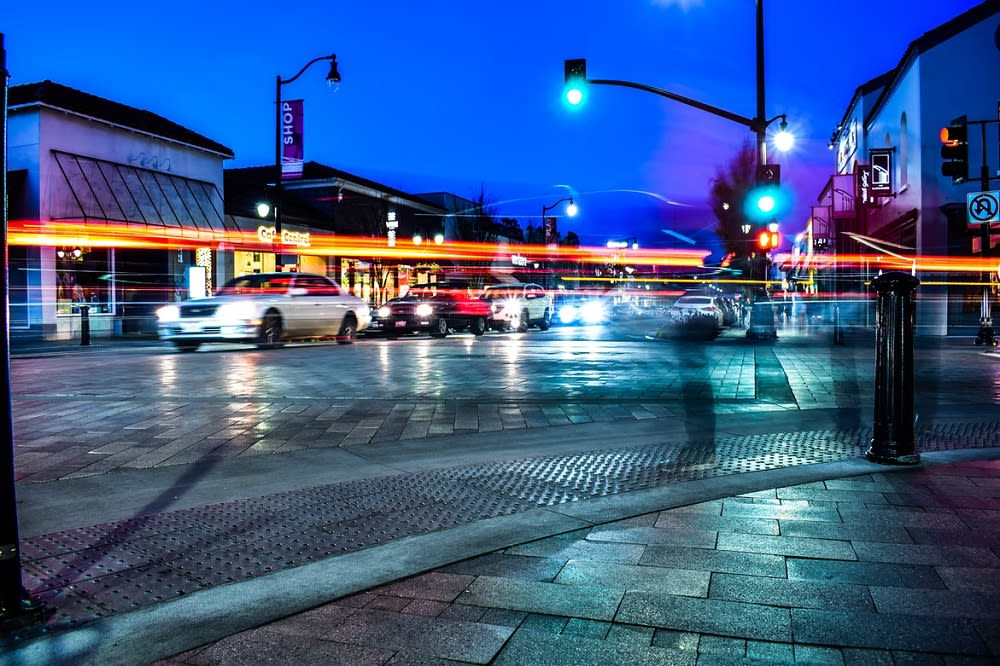 Easton Addition
Easton Addition is the most popular neighborhood in Burlingame and with good reason. The homes here are exceptionally beautiful. When you walk down the roads, you'll see a mix of bungalows, craft houses, newer homes, and more — all of which add an undeniable charm to the area. The median home price here is about $3.5M, thanks to its prestigious reputation and well-maintained aesthetics.

Walk to the neighborhood's lovely library branch, and enjoy all of the resources and activities it has to offer. You'll also find two wonderful schools in Easton Addition: Mercy High School and Roosevelt Elementary. Parts of this neighborhood are within walking distance to Broadway, so while it's not as centrally located as other options, it's certainly not removed.
Mills Estates
If you want to be transported to the 1960s, then the Mills Estates look might be your cup of tea. These newer homes were very modern back in the day, and continue to stand apart from Burlingame's more historical builds. Because this area is on a hill, you'll have unbeatable views of the Bay, which you can appreciate from your open floor plan (many of the homes are open). The median home price here is just under $2.5M. Mills Estates is close to the 280 and a BART station. It also has Cuernavaca Park — you'll be pressed to find a park with better views than this one!

Searching for homes for sale in Burlingame? Want to know more about which neighborhood is your match? Contact Michael Maze Real Estate today!

*Header image credit: Wikipedia.org