With the world beginning to reopen after the COVID-19 pandemic, it's a better time than ever before to get involved with philanthropy. After all, giving back is a rewarding way to unite with local establishments and people.

Palo Alto is a philanthropic-minded community that constantly offers ways to give back. Here are some upcoming charitable opportunities to look out for.


2021 Farmers Market Board Volunteers
If you're passionate about sustainability, local farmers, and healthy, fresh food, then this opportunity might be great for you. The Downtown Palo Alto Farmers Market is managed and maintained by a volunteer board that recruits new members throughout the year. This one-year commitment involves working at least two Saturday market shifts per week, attending monthly board meetings, and helping manage the market's social media presence.

As an organization, the Farmers Market aims to enhance the Palo Alto community by providing fresh produce, supporting sustainable and environmentally safe agriculture, encouraging community-minded social engagement, and donating the market's proceeds to Avenidas, a local senior services agency. Inquire with the Board to learn more about their important mission and work!
Farmers Market Promotion Program
Passionate about making sure everyone has access to healthy, fresh foods and understands their benefits? Becoming a Health Food Advocate might be a great fit for you. According to their mission statement, this program "addresses barriers in accessing fresh, locally-grown produce at farmers' markets in underserved communities within San Mateo County."

Volunteers travel to and from markets around the country, addressing these communities and advertising the benefits of their local markets. As a volunteer, you will help distribute promotional materials to community members, social services agencies, food banks, and community partners. Volunteers are also responsible for identifying appropriate promotional and community-building opportunities. The Health Food Advocate volunteer program is an excellent option for outgoing people who enjoy the communications aspects of volunteering.


Collective Roots Garden Volunteer
For another option that will get your hands dirty, consider volunteering at the Fresh Approach Garden in East Palo Alto. Their Collective Roots Gardening Program, according to their website, aims to provide an "opportunity for gardening skill-building, resource sharing, community empowerment, and mindfulness." The Garden is essential to the local community, providing free resources like plantable seeds and a tool lending library. If you are passionate about gardening and giving back to the community, this program will be perfect for you.

Volunteers at Fresh Approach Garden will help maintain the garden while learning organic gardening basics. You might also be able to assist with home garden installations, gardening workshops, and seed library maintenance. Recruitment is ongoing, which means you can volunteer just in time for the warm summer months!
Collection Care & Management Volunteers
Palo Alto's Museum of American Heritage is dedicated to the preservation and display of electrical and mechanical technology and inventions from the 1750s through the 1950s. It relies on over 100 volunteers throughout the year. If you enjoy history and museum culture, then this is an opportunity worth investigating.

The MOAH needs people to help maintain the museum exhibits as well as the museum's beautiful garden. Specifically, they're looking for someone to help catalog and maintain their growing collection of over 7,000 artifacts. They are, however, open to any volunteer positions and are willing to hear pitches on ways to contribute. This is a flexible opportunity that offers both short and long-term roles.
Mentor with CaliCo Youth Services
Based in the Bay Area, Calico Youth Services is a program intended to "build networks of social support across diverse communities." Mentors sign up to support youth in their area and have the opportunity to form strong, lasting bonds. Each mentor must attend two training sessions as well as several meetings and group activities with their buddies and other members of the community. Meetings with mentors and buddies typically occur in public spaces like the local library, but mentorships occurred virtually with great success over the past year.

The organization covers the cost of any activities, so mentors are truly just responsible for providing a fun, safe environment for their mentees. CaliCo especially loves working with young mentors who can more easily relate to their mentees; anyone over the age of sixteen is encouraged to apply. Inquire with CaliCo about getting involved in Palo Alto! You can also donate to this fantastic organization via their website.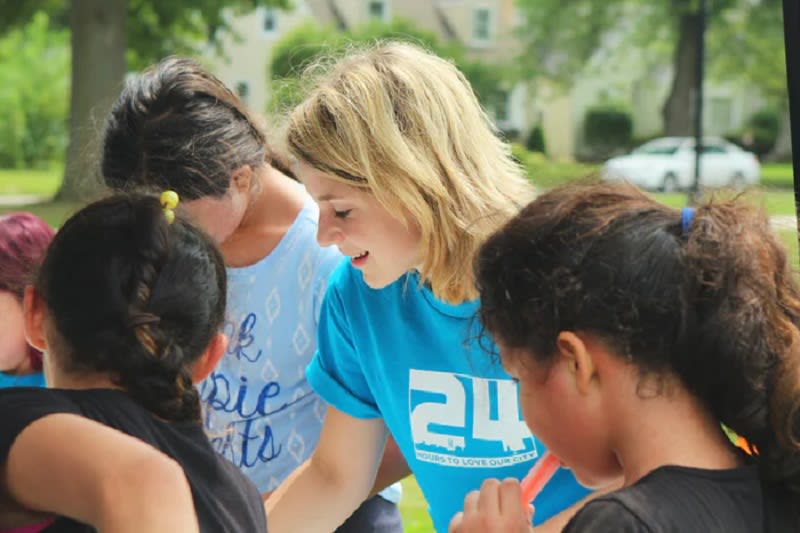 Blossom Birth & Family Board Member
Since 1999, this organization has worked tirelessly to connect expectant families with "services, resources, and support for a healthy, informed and confident pregnancy and parenting journey." Women's needs surrounding pregnancy evolve over time, and so do Blossom's offerings. Families benefit from fitness classes, parent education classes, support groups, and so much more.

As a member of the Board, you'd help monitor and manage Blossom's programs and offerings on both a logistic and financial level. This organization is a true community, constantly working to improve its offerings through fundraising. You'd help fundraise and raise awareness about all of Blossom's good work.

This is a two-year commitment that requires attendance at monthly board meetings and retreats, as well as committee and fundraising work. If you're passionate about making motherhood an enjoyable experience for others, then this is sure to be rewarding.
Deliver Food with Deliver Hope
Open to qualified drivers, this position with Silver Harvest is ideal for those who want to help seniors and home-bound individuals access fresh, delicious food from the comfort of their homes. As a volunteer, you'll help organize fresh food boxes at the Palo Alto Community Childcare Center. You'll then drive (a car is required) to people's homes delivering food. This position requires excellent social and communication skills, a kind temperament, and the ability to lift boxes full of food. You can do a trial run before committing to extended volunteer responsibilities, which is a great way to get a taste of the role. Contact Jessica Silverstein (coordinator) with questions.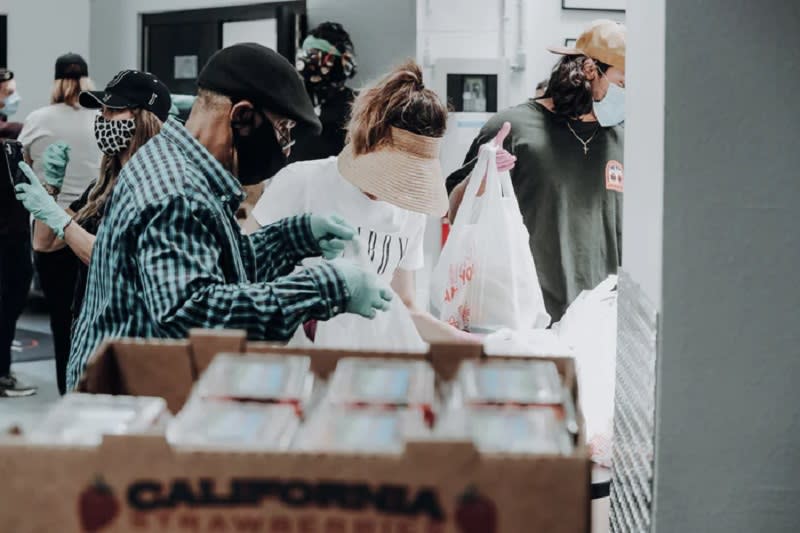 The Friends of the Palo Alto Library
Bookworms will appreciate this opportunity, which supports local libraries by raising and donating money. The FOPAL runs a monthly book sale, which attracts hundreds of visitors and raises considerable funds. The book sale also prevents thousands of books from being sent to landfills. All of the money raised goes toward the area's public libraries so they may continue to offer services to their communities. The FOPAL needs monthly volunteers (one-time or consistently) to work as cashiers, floor supervisors, and donation monitors. This is a fun, sustainable option.
Looking to move to Palo Alto? Contact experienced and knowledgeable Palo Alto real estate agent Michael Maze today. He will be happy to help you find the home of your dreams.