You may be overwhelmed by finding the "perfect" time to sell your home. Should you sell now while interest in your neighborhood is high? Or should you wait for the competition to die down? The truth is, the ideal time to sell your home depends on a variety of factors. Here are the top things to consider when getting ready to sell.
National Average
Nationally, the best time to sell a home is at the start of May. Before virtual tours came on the scene, mid-April through June was considered ideal for listing homes. These months mark the beginning of warmer weather for many, which might increase motivation to get out and tour. Agents typically list at the end of the week during these months to attract weekend visitors. 
Regional Trends
Climate
The climate of your state might not align with the national average, and that's okay. Perhaps you live in a snowy state where winter tends to last much longer, or maybe you're in a warmer spot that never experiences any severe weather. Regardless of where the home you're selling is located, it's important to pay attention to the conditions under which people in your area tend to start the buying process. For example, in four-season states, people tend to buy homes in the spring. The change in weather can contribute to a significant boost in mood as people head out into the sunshine. After being stuck inside all winter, people like having something to get excited about and to get out and explore! 

This trend could totally differ in other areas, however. If buyers want to move to Florida for the winter, they'll likely explore Florida homes in the fall. When it comes to winter destinations, the winter holidays are often a good time to garner interest. People flock to destination areas during and after the holidays, and they will likely pay attention to property listings in destinations they love. The same goes for summer listings. Buyers are more likely to consider a summer property before summer hits or right after. There's nothing like a great vacation than to get buyers interested in speeding up the process!

During the COVID-19 pandemic, virtual tours became extremely popular -- and even now, as the vaccination rate increases, many people have become fond of this convenient and tech-savvy way to tour homes. Because virtual tours are now much more common, there's a chance weather matters less when it comes to finding time to tour. Potential buyers don't have to worry about trekking through the snow to view a home in which they're interested, and if the house is located in a different state, it's incredibly convenient to get a peek at the property without having to travel. However, the above guidelines will likely still apply, depending on which kind of home buyers want.
Curb Appeal
Part of selling your home is fully understanding it. You have to know when it looks most appealing. Are you a terrific gardener? If so, get those plants and flowers looking fabulous -- spring might be your time to shine. If your home is located near popular ski destinations and looks beautiful covered in snow, then maybe winter's best for you.

Consider the home's interior, too. It's always important to keep the rooms looking both tidy and attractive, but this can be tough if you're stressed out and busy. If your job or home life gets extra demanding at a certain point during the year -- for example, the kids going back to school in the fall or a season where you have lots of deadlines at work -- that might not be a good time for you to list. Listing takes a lot of time and organization, so get ready to sell when you can dedicate yourself to it.
Your Lifestyle
Sometimes, your own needs and the needs of your family members have to come before national trends, climate, or any other exterior elements. Maybe you got a new job, or your child needs to transfer schools. It's important to understand your priorities and to align your sales with those. When life calls, you have to answer! Keep that in mind when deciding when to sell.
Your Financials
Selling a home takes time and money. There's the cost of repairs, the cost of staging, and any potential extra fees. There's also the pressure of buying a new place. You need to make sure your finances are prepared for this major endeavor — there's nothing worse than putting your home on the market only to realize you're having trouble finding a new home that you like or that your home needs a ton of repairs. Keep a healthy stash of funds so you can prepare for any event. And don't dive in until you're confident in your financial situation.
You've Home Improved
Today's buyers want homes that are staged to perfection. Sometimes this means investing time and money into repairs — both small and large. Freshly painted walls and crown moldings, modern kitchen appliances, and beautiful landscaping are just some of the things people want in a potential home.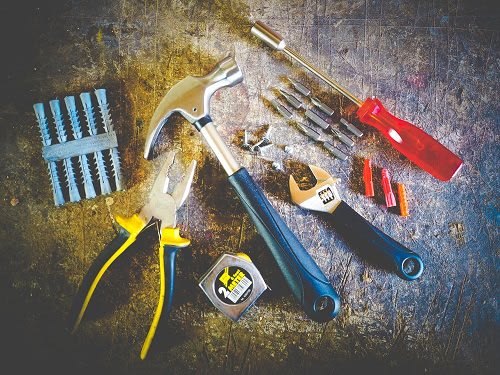 Take stock of what your home has and what it needs. If it's in serious need of some tune-ups, make sure to complete those before moving forward! What visitors don't want to see are dead gardens, chipped shutters, and old bathtubs. Take time to invest in your space, and people will invest in you.
Your Local Market
You've probably heard the terms "seller's market" and "buyer's market." Knowing where your neighborhood, town, city, or even state falls on this spectrum is a crucial part of deciding when to sell. 

In a seller's market, there are more interested buyers than homes for sale. This could mean increased competition and more potential buyers offering higher bids. In a buyer's market, there are more homes for sale than buyers. This means your home might spend more time on the market, necessitating that you price your house just right. In a buyer's market, the aforementioned factors — like climate and curb appeal — are likely to play a bigger role. Pay attention to your local market trends so you can pick the right time and price for your home.
Looking to move to Palo Alto? Contact experienced and knowledgeable Palo Alto real estate agent Michael Maze today. He will be happy to help you find the home of your dreams.