It's unusual for a city to have even one Michelin-starred restaurant, let alone seven. Palo Alto, of course, is far from ordinary! Boasting seven fantastic Michelin-starred eateries, this city is a verified foodie's paradise. We're walking you through the best dining this area has to offer.


Baumé
According to Michelin's 2019 review, each contemporary dish at Baumé is "refined, balanced and demonstrates an enormous attention to details." This simple yet elegant restaurant is genuinely all about the food, which perfects modern French cuisine.

Two chefs, headed by Bruno Chemel, serve an exquisite nine-course menu to their patrons. The Michelin review raves about Baumé's roasted California squab with aged balsamic vinegar, as well as their delicious green apple sorbet. However, Baumé does have a seasonal menu, so you can expect a fantastic gourmet dining experience that changes with the weather.

The atmosphere is peaceful, intended for adults who want a truly memorable culinary experience (so leave the kids at home!). Baumé is particularly popular for special events and business dinners, so the restaurant strives to create a calm ambiance. Be sure to make your reservations early, as people flock to Baumé all year.
Protégé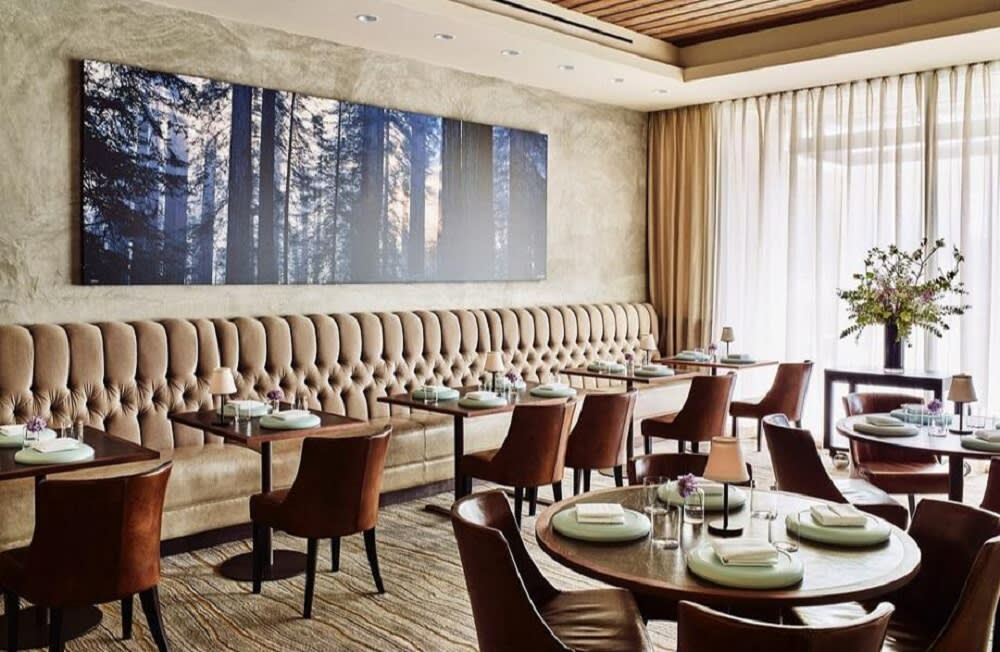 Credit: The World's 50 Best Restaurants

Another gourmet experience lies within the upscale walls of Protégé, an upscale yet casual restaurant that serves New American cuisine and boasts an incredible wine list. Diners at Protégé can choose from a variety of dining experiences. Relax in the lounge, at the Bar Top, or on the patio, enjoying an a la carte menu filled with delicacies like beausoleil oyster, Bavarian pretzels topped with honey butter and mustard seed, and Spanish octopus served with picholine olive tapenade.

For the full seven-course tasting menu experience, you can reserve a table in the beautiful Dining Room, where you'll enjoy a set menu designed by Chef and Owner Anthony Secviar. Enjoy a decadent dinner of blackened king salmon, nine-layer lasagna topped with freshly-shaved Australian truffle and served with chanterelle mushroom and aged parmesan, or a delicious wagyu ribeye steak that comes with black garlic puree, maitake mushroom, koshihikari rice, and candied peanut.

One of Protégé's most distinct features? Its impressive wine selection. Master Sommelier Dennis Kelly has curated a selection of the finest wines and spirits from around the world and is available for wine pairings. The spirit menu also consists of the finest tequila, vodka, gin, rum, and many more. An evening at Protégé is a study in the magic of fine food and wine.

As Protégé moves forward with COVID-19 restrictions, they have opened their exquisite dining room and a heated outdoor menu where patrons can order from the gourmet a la carte menu. Seating is limited, so reservations should be made in advance.
Zola
Zola is an effortlessly cool, intimate restaurant that serves locally sourced French cuisine and a variety of fantastic wines. Their menu is small and carefully crafted, offering dishes like "bretzels" served with French onion and gruyere cheese, ricotta gnocchi with Brentwood corn and truffle veloute, and steak frites consisting of a prime New York steak, pommes frites, and a pear sauce. The dessert menu is so fantastic that you won't be able to resist ordering a chocolate mousse or creme fraiche semifreddo.

Their list of delicious craft cocktails is also quite impressive. One of their newest offerings? The Garden Party. This riff on a Pimm's Cup includes Zola's house-made watermelon and cucumber cordial, a deliciously fresh addition. This summer, Zola is inviting diners to their "parklet," which allows diners to enjoy an outdoor meal in front of the restaurant. Get ready for a memorable summer evening!
Vina Enoteca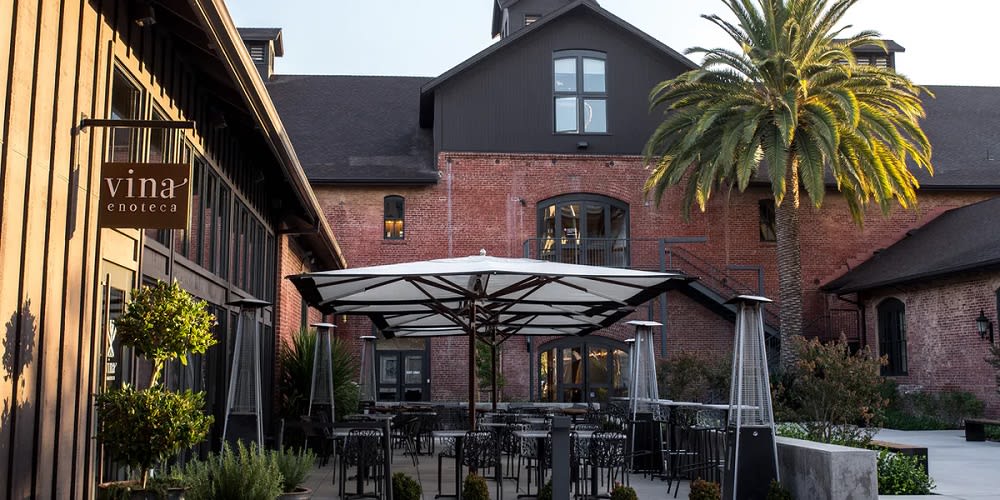 Credit: Vina Enoteca

Vina Enoteca is a stylish Italian restaurant that's ideal for an evening under the stars. Located in Palo Alto's historic Stanford Barn, it blends rustic charm and modern design to create a gorgeous and comfortable atmosphere.

The Italian cuisine served at Vina Enoteca is comforting and meant to be savored. Their pasta and pizzas — which include a radiatore cacio e pepe and a prosciutto e funghi pizza — transport diners to Italy's countryside. You'll also want to try their many craft cocktails or some of their world-class wines. This is the perfect place to enjoy a delicious dinner with beloved family and friends, sipping a craft cocktail and digging into a hearty meal.

If you enjoy cooking as much as eating, explore Vina Enoteca's course offerings! They host seminars throughout the year, where you can learn everything from wine pairing to dessert cooking. Everything about this restaurant is like going to Italy without traveling!
Tamarine
For the area's best modern Vietnamese cuisine, head to Tamarine. They'll take you on a "gastronomic tour through Southeast Asia and the California coast," emphasizing locally sourced ingredients. You'll eat in front of a casually elegant backdrop, full of rich colors and Asian-influenced decor. Sit at the impressive bar or find a spot at one of Tamarine's ultra-modern communal tables.

Regardless of where you sit, you'll enjoy memorable dishes like grilled whole branzino and super-fresh tuna tartare. If you'd like added privacy, consider booking one of the private dining rooms. You'll be able to sip delicious cocktails and enjoy a lovely evening among friends and family, all with an added element of privacy.
Evvia
Credit: Evvia

Just like its native Greece, Evvia is beautiful, lively, and full of delicious food! This restaurant was founded by two Greek owners, Panos Gogonas and Paul Kirby, who wanted to establish a home away from home. The result was Evvia, which invites people to sit back, laugh, sip wine and enjoy a memorable meal.

When making a reservation, diners can choose between the Hellenic-themed indoor dining room or the beautiful outdoor patio covered with vines and bougainvillea. If you dine inside, be sure to appreciate the wood-burning fireplace as well as the polished wood Chef's Table. Enjoy classic dishes like dolmades and moussaka, as well as an extensive list of Greek wines. Even if you don't have any Greek ancestry, you're sure to feel at home here.
Bird Dog
Last but certainly not least is Bird Dog, a stylish restaurant that combines California cuisine with Japanese favorites. The result is an exquisite fine dining experience well worthy of a Micheline star. The food is simple, the setting is modern, and the music is loud. Chef Robbie Wilson has established himself as one of the best chefs in the area and has extensive experience working within both cuisines.

Bird Dog's menu is not available online, which is how you know to put your trust in the chef! Eating at this "multi-cultural pileup" is a definite rite of passage for all Palo Alto residents and visitors.
Looking to move to Palo Alto? Contact experienced and knowledgeable Palo Alto real estate agent Michael Maze today. He will be happy to help you find the home of your dreams.