Located south of San Francisco, Palo Alto is known for its high-tech reputation thanks to the proximity of Silicon Valley. But beyond tech jobs, this city has so much more to offer! One of Palo Alto's biggest draws? Its wine tastings. Palo Alto is close to many sprawling vineyards, offering opportunities around every corner to taste exceptional new wines. Read on to learn more about the best places to go wine tasting near Palo Alto.


Vin Vino Wine
Located on California Ave., Vin Vino is a local wine-tasting operation dedicated to quality wines and quality service. Their team is exceptionally knowledgeable and understands that wine preferences are highly personal and differ from taster to taster. Their tasting room offers a different daily selection of wines, which the VVW team curates according to regional or varietal themes. Their schedules are available online and include selections like their 2020 Bandol Rose, Ch. Vannières and their 2018 Volnay 1er Cru 'Les Taillepieds,' Dom. de Montille. Try something new with each visit and expand your palette! If you find something you enjoy, you can buy a whole bottle or join their wine club.
The Wine Room
The Wine Room is a truly sophisticated wine bar intended for adults to gather and mingle among a wide variety of vintages and varietals. The Room's owner, Michael Garcia, envisioned a rustic yet charming wine room where those curious or passionate about wine could sample options from all around the world. They serve wines from several countries, including Italy and Argentina. One of the Wine Room's biggest perks is its food menu, which offers delicious small plates that pair excellently with their wines. Try their Spanish Tapeo Plate or their Tuna Melt Bites. The Wine Room is also a lovely place to host an event or party; their team will curate a unique experience for you and your guests.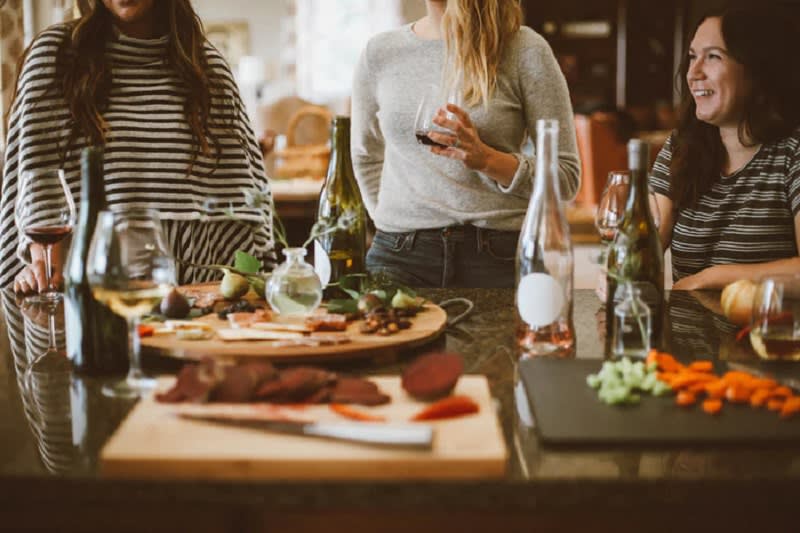 Portola Vineyards
For a truly local experience, head to Portola. This family-owned and operated vineyard produces hand-crafted vintages from the Peninsula foothills above Silicon Valley. This area was once the most fruitful wine-growing region in California and remains the primary source for Portola's minimalist wines. Both their reds and whites are produced in small batches, allowing the natural qualities of the soil to shine through. Their current releases include a 2014 Estate Pinot Noir and a 2017 Santa Cruz Mountains Chardonnay. While the vineyard doesn't offer a curated tasting experience, it does have a robust online store that sells its varietals. Portola is also known for its live events, which combine music and wine! Check out the Summer Jazz series, which offers fine jazz by award-winning musicians paired with a wine-tasting flight. Pack a picnic and enjoy this scenic vineyard experience.
Los Altos Tasting Room and Bottle Shop
Byington Vineyard & Winery brings you this highly contemporary wine-tasting experience right on Main Street, Palo Alto. The tasting room serves up Byington's most popular favorites, including their 2012 Cabernet Sauvignon, their 2014 Sauvignon Blanc Monterey, and their Pinot Noir Sparkling Rosé. Learn about the vineyard and its wines from this local shop, which offers a highly convivial setting for delicious wine-tasting. The room also offers small bites, which are ideal for sharing with friends. Consider planning your next event with the Los Altos Tasting Room! They'll provide you with a private, authentic wine-tasting experience that your friends, family, and co-workers will surely remember.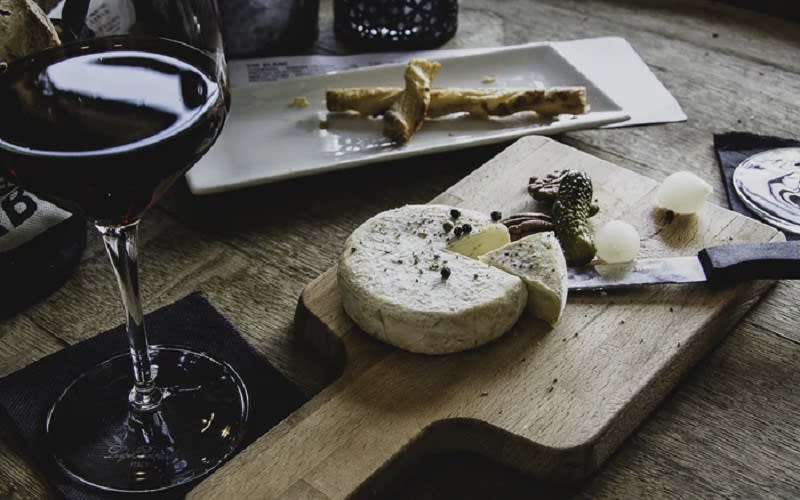 J. Vineyards & Winery
J. Vineyards & Winery is an upscale place to try exquisite wines via several varied tasting options. The wines are the products of various climates, soils, and grapes, all originating from J's several estate vineyards in the Russian Valley River wine region. When you visit the winery, you'll find several different ways to taste wines, all of which require a reservation. The J Bubble Room pairs a delectable five-course food menu with J's impressive wine portfolio for a luxurious experience. There's also the J Signature Tasting, which combines five of the vineyard's favorite Russian River Valley Wines. For a truly educational experience, opt for the J Wine Tour & Tasting. This option includes a behind-the-scenes look at the vineyard guided by one of J's wine experts. Learn about their Traditional Method sparkling winemaking and then enjoy a sampling of wines. It's the perfect way to experience J!
Vino Locale
If you're looking for an experience that's equal parts wine and food, Vino Locale is your best bet. Set on a lovely patio, this wine garden and kitchen offers some of California's most unique wines from all around the state. Try their Sauvignon Blanc '18, Angeline Vineyards, Sonoma County, or the Pinot Noir '16, Storrs, Santa Cruz Mountains. Thursday's "blind tastings" are an excellent opportunity for experimental tasters to try various wines.

When you come for a meal, you'll choose from a menu of delicious dishes, including roasted salmon, saffron lemon chicken kebabs, cheese and charcuterie boards, and much more. Sit back, listen to some music, and treat yourself to some of the best wines and freshest foods California has to offer.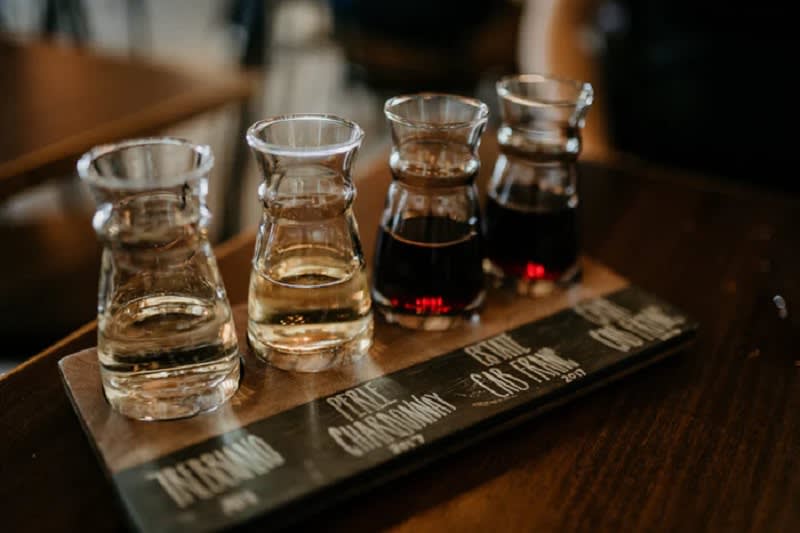 Calave
In the heart of Palo Alto's California Avenue Business District is Calave, a contemporary wine bar with vintage charm. A visit here is a complete wine and culinary experience with the bonus of craft cocktails! Sample several wines with Calave's wine flights, which have fun names like "Call Me a Cab" and "European Vacation." Visitors also love Calave's vintage ambiance; as the wine bar was part of the famous Mayfield Brewery back in the late 19th century, it aims today to celebrate its pre-prohibition history.

Calave's goal is to welcome locals and visitors to their establishment by providing the highest quality wine, food, and service. When you get hungry, try one of their many flatbreads or an indulgent tri-tip steak. You can also load up on fan club merchandise in their store! Calave makes for a super fun outing with friends, a great place for trying wines and enjoying a delicious meal.
Interested in exploring Palo Alto homes for sale? Contact Michael Maze for all your Palo Alto real estate needs. He will be happy to help you find the home of your dreams!