There's no denying the Bay Area's architectural bonafides. From San Francisco to Silicon Valley to San Jose, the collection of custom residential homes on display represent some of the grandest designs anywhere else in the country.

The city of Hillsborough, in particular, nestled in the heart of Silicon Valley, boasts a vast array of magnificent residential real estate. Consider the following architectural gems that call the city home:


Arthur and Mona Hofmann House: designed by Richard Neutra, listed on the National Register of Historic Places.


Carolands: 65,000 square-foot residence of Pullman Railway heiress Harriet Pullman Carolan; one of the largest homes in the U.S. and listed on the National Register of Historic Places.


Sidney Bazett Residence: Frank Lloyd Wright Usonian designed home from 1939, and once occupied by famed California architect Joseph Eichler.


The Flintstone House: distinctive sprayed-concrete dome house with a style resembling the prehistoric aesthetics of the iconic 1960's cartoon.


The Western White House: a neoclassical replica of the Washington, D.C. home was commissioned by George Randolph Hearst, son of William Randolph Hearst, and redesigned by Julia Morgan, the same architect who designed the elder Hurst's Hurst Castle Estate.

But it's not just a small handful of unique and notable examples of architecture that fill this affluent residential enclave. Fueled by tech boom fortunes, modern-day custom homes in the region range from quaint, refined luxury to over-the-top extravagance. Many at both ends of the design spectrum were even commissioned by industry titans with bottomless pockets. It's not a stretch to consider Hillsborough as one of the most sought-after areas in California. And one of its main draws is the rich, diverse architecture available for every want, need, or style.

For those whose aim is to live in an architectural masterpiece as well as be surrounded by homes of equal stature, Hillsborough (and Silicon Valley as a whole) is the ideal place. Whether you're ready to build or buy a custom home, it's worth considering the work completed by seven Hillsborough architects to watch: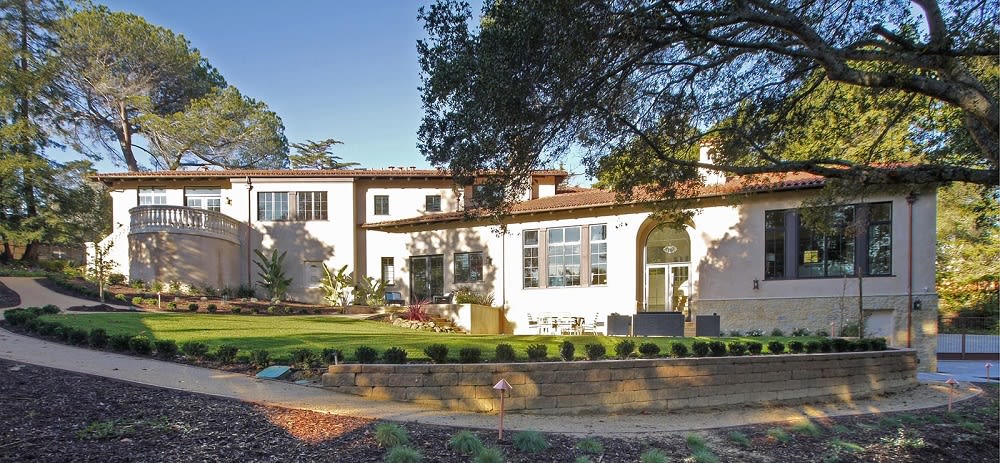 Image: EASA Architecture

Primary Office: 307 South B Street, #12, San Mateo, CA 94401
Notable Hillsborough projects: Mediterranean Revival; From traditional ranch to Spanish Colonial Revival

The team at EASA Architecture are specialists in variety. Whatever the design needs of their clients, they produce exceptional residential environments, equal parts stylish and livable. Their portfolio features complete works encompassing the aforementioned Mediterranean and Spanish Colonial revivals, as well as Pueblo Revival Contemporary, variations on contemporary Craftsman, and unique builds including vacation cabins and narrow lot and accessory dwelling units (ADU).

Although they offer standout new construction services, some of EASA's most notable projects are in the areas of remodel and restoration. This includes a few incredibly extreme transformations, including the stunning Spanish Colonial makeover in Hillsborough and another from the studs-out conversion in Atherton.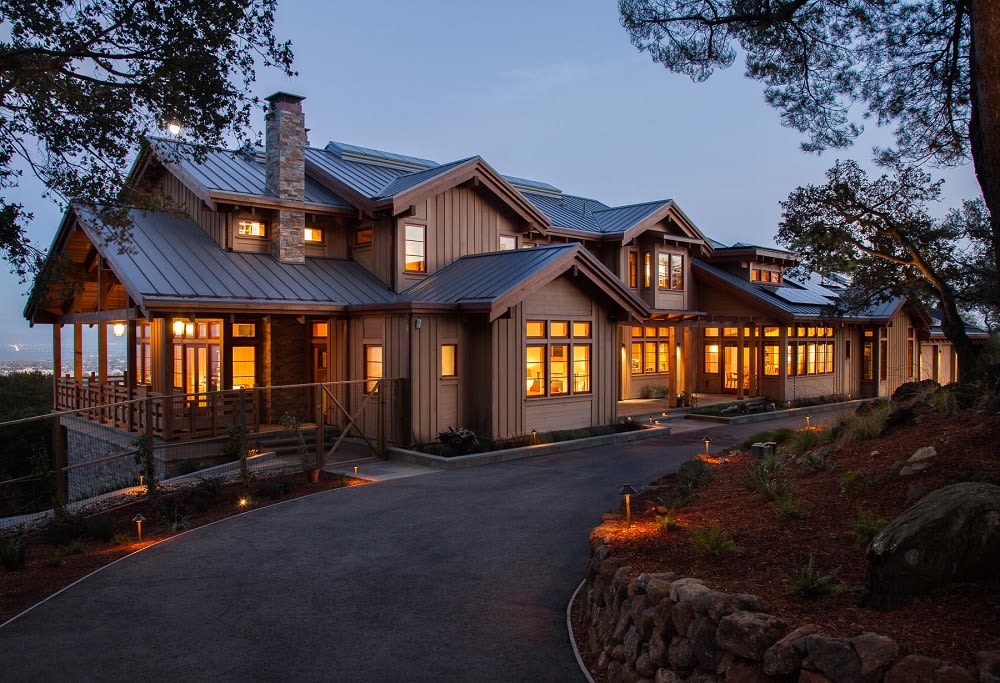 Image: John Lum Architecture

Primary Office: 3246 Seventeenth Street, San Francisco, CA 94110
Notable Hillsborough project: Japanese-inspired Craftsman

With an eye towards crafting timeless designs that combine livability, eco-friendly sustainability, and innovative use of materials, John Lum Architecture features widely across the Bay Area and Silicon Valley. With over 800 projects, the firm serves residential and business clients while also finding time to craft pieces that function beyond the basic confines of structural architecture.

One of John Lum's most notable projects is the unique blend of styles found in the firm's Hillsborough-based Japanese-inspired Craftsman. The creative design principles applied in Hillsborough have earned the firm numerous awards and features in multiple industry trade publications and notable outlets such as California Home + Design and the San Francisco Chronicle, with profiles in Architectural Digest and The Wall Street Journal.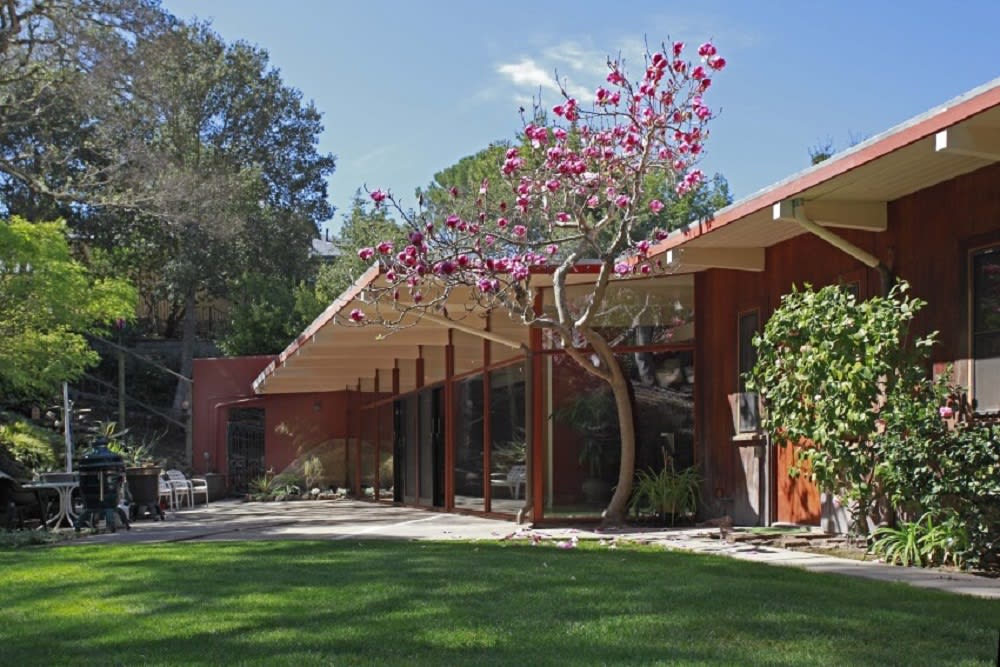 Image: Klopf Architecture

Primary Office: 2180 Bryant Street, Suite 203, San Francisco, CA 94110
Notable Hillsborough project: Custom Mid-Century Remodel

While many architecture firms are adept at accommodating a range of styles, forms, and client needs, a select few excel at specializations. For Klopf Architecture, that includes Eichler Homes and the associated mid-century modern (MCM) school of design. The firm has worked on over 250 separate Eichler and MCM designs and are proven experts in both restorations or remodels and creating new custom-built homes that pay homage to the popular style.

In addition to their mid-century acumen, Klopf Architecture incorporates green building and energy-efficient aesthetics into its design philosophy. They've created all-electric, net-zero energy houses and Passive homes, which reduce the structure's environmental footprint. Along with their work in Hillsborough, Klopf has an extensive portfolio in neighboring Burlingame.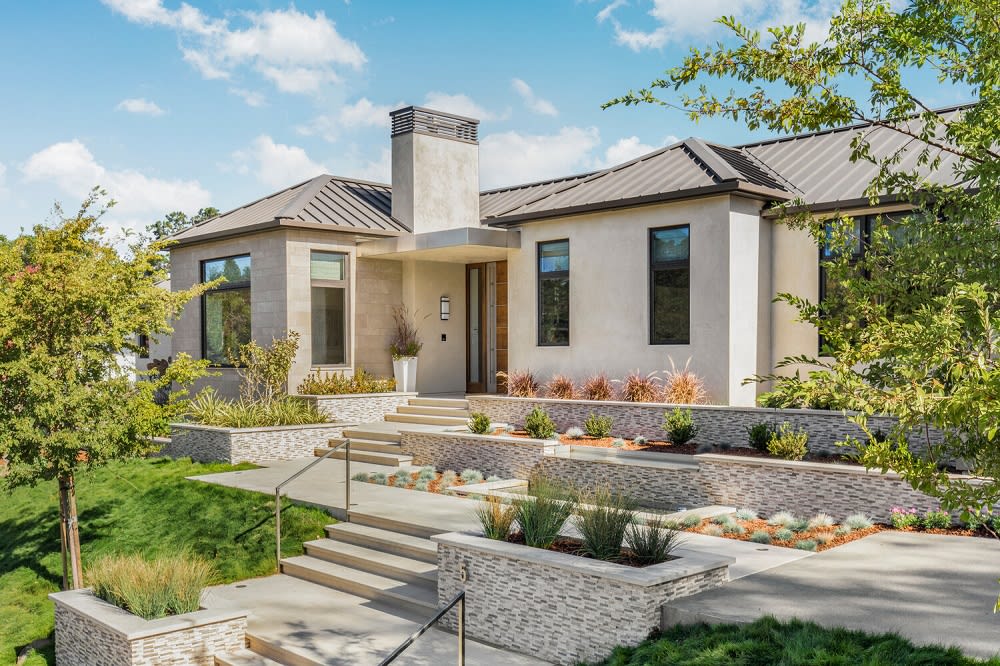 Image: Scheinholtz Associates

Primary office: 1319 Howard Avenue, Burlingame, CA 94010
Notable Hillsborough project: There's many to choose from

Located just minutes from the heart of Hillsborough in Burlingame, Scheinholtz Associates is very much a local architecture and design firm. Featuring one of the most extensive Hillsborough portfolios on our list, Nancy Scheinholtz and her team are the go-to firm for those seeking refined elegance regardless of the style of home they desire. In Hillsborough alone, their work includes mid-century modern, Spanish Revival, Mediterranean, modern and classic interpretations of the California Ranch, and even vertical additions to match or update styles to existing homes.

Scheinholtz-designed homes also come with an exceedingly high degree of livability and a full menu of services to remove the stress and anxiety of a new custom home or renovation from the client. Their work has been featured in Home and Design, Better Homes Remodeling, and on HGTV.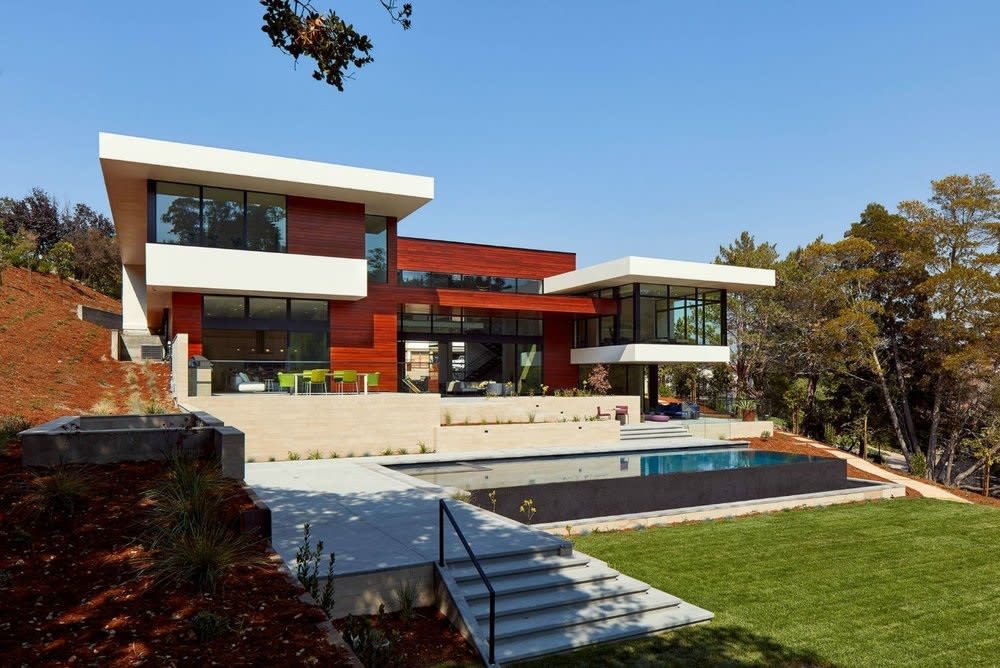 Image: Swatt | Miers Architects

Primary Office: 5845 Doyle Street, Suite 104, Emeryville, CA, 94608
Notable Hillsborough project: 38 Cinnamon Court

With a specific focus on creating homes and structures that seemingly blend in with their surrounding environment, Swatt Miers excels at wowing clients with singular creations. They are stunning builds that are as livable as they are dramatic and eye-popping. Several of the design team's most notable projects are found in Hillsborough, including 38 Cinnamon Court, which features a "floating" cantilever master suite.

Although the highly recognized architecture firm keeps much of its attention on residential spaces, they've developed a reputation for highly-specialized projects, such as the Silicon Valley Tea Houses. Swatt Miers also has an extensive civic facility portfolio and an inclination for stunning design dedicated to our four-legged friends, including Annenberg PetSpace, Palm Springs Animal Facility, and the Winnipeg Humane Society.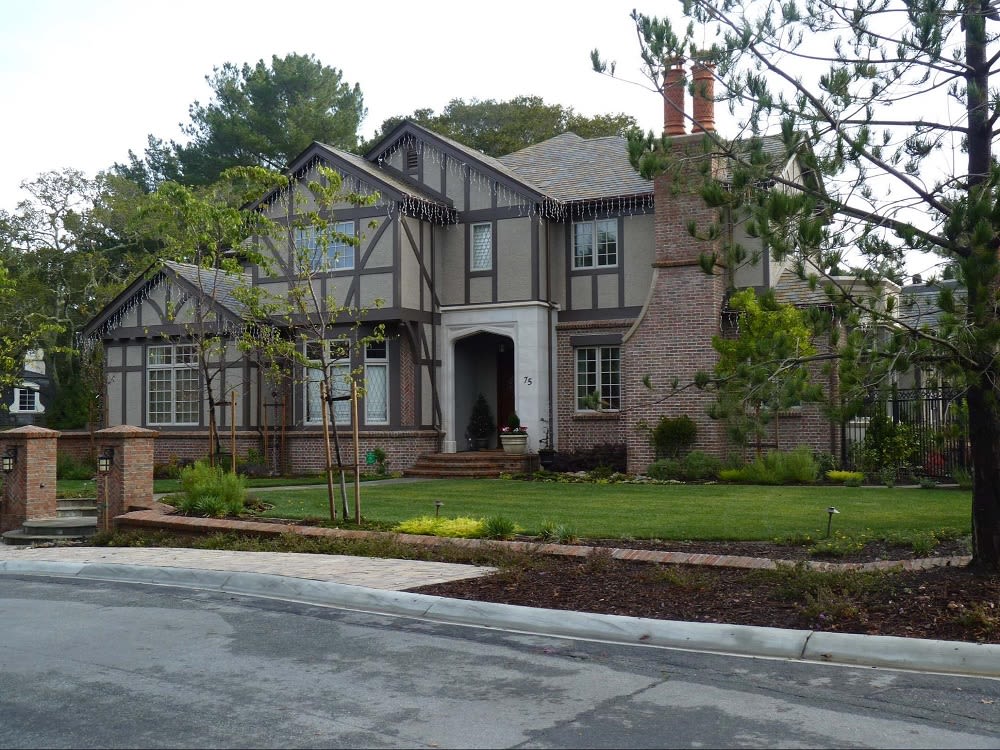 Image: Trademark Architecture + Interiors

Primary Office: 1078 Carol Lane, Suite 202, Lafayette, CA 94549
Notable Hillsborough project: English Country Home; English Tudor Home

Located across San Francisco Bay in Lafayette, Trademark Architecture is a frequent contributor in Hillsborough, thanks in large part to their versatility and penchant for designing elegant European-style homes. Two of their featured Hillsborough creations are a case in point: the above-noted English Country Estate and a classic English Tudor.

Small by design, Trademark maintains a minimal list of annual projects to ensure their clients receive the direct one-on-one attention they deserve and require for their projects. Similar to other firms on our list, Trademark also provides extensive remodeling services, from basic interior renovations to fully reimagined additions and updates.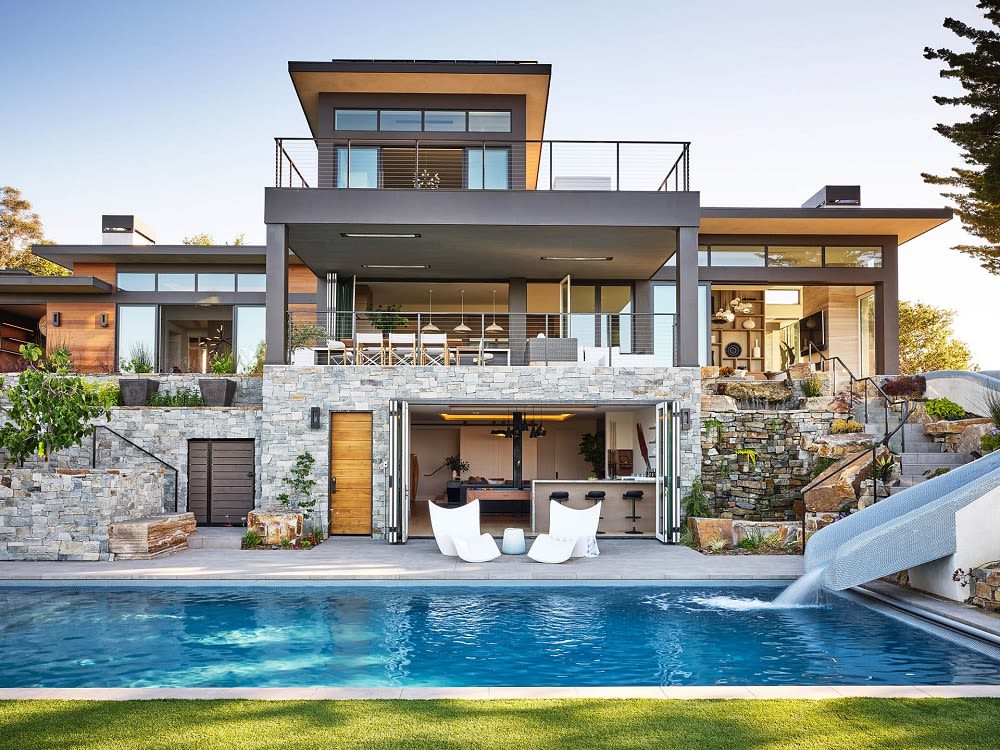 Image: TRG Architecture and Interior Design

Primary office: 1014 Howard Avenue San Mateo, CA 94401
Notable Hillsborough projects: Hillsborough Boulevard; Hilltop Dream

Based in San Mateo, TRG was originally founded in 1995 by the husband and wife design team of Randy Grange and Leslie Lamarre. While the majority of TRG's work is in Silicon Valley and the San Francisco Bay area, clients employ their services for projects in locales as far-flung as Florida, Maine, Michigan, and North Carolina. The current team of 14 focuses much of its time on new residential builds, remodeling, and mixed-use projects.

Widely respected and sought-after throughout the peninsula, the TRG's extensive portfolio is recognized with over 75 honors and awards, including a Luxe Gold List Honoree in 2020 and 2021. Their work has been featured in California Home + Design, Elle Decor, Luxe Interiors + Design, and Modern Luxury Silicon Valley.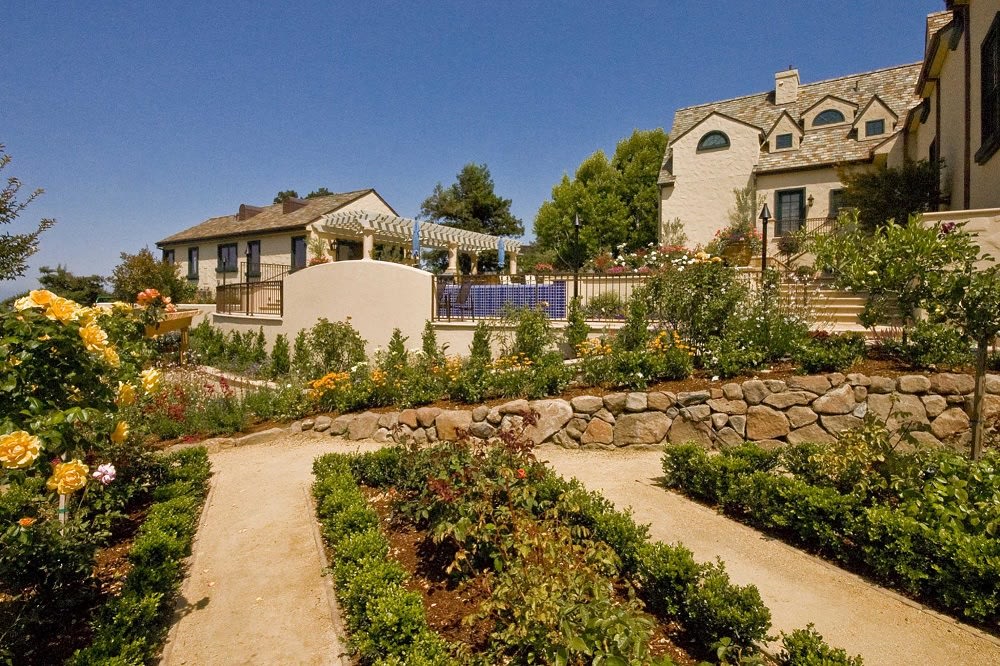 Image: Michael Callan

Primary office: 63 Bovet Road, #314, San Mateo, CA 94402
Notable Hillsborough projects: Hilltop family hideaway; Timeless Arts and Craft

Architecture isn't solely dedicated to a floor, four walls, and a roof. As spectacular as Hillsborough real estate may be, it's a barren collection of wood, glass, stone, and steel without the stunning natural landscape that surrounds it. An epic movie without its transcendent soundtrack. As such, we offer a bonus addition to our list - Landscape Architect Michael Callan.

With a primary office in neighboring San Mateo, Callan's firm is no stranger to Hillsborough-based projects, including a number already mentioned on our list. His attention to detail and clients' specific needs is notable; his work ranges from homes with elegant swimming pools to pristine Bocce courts to environmentally friendly Xeriscape. Sometimes it's a project that incorporates all three.

Ready to explore the best of Silicon Valley real estate and discover your ideal custom home? Or do you have a one-of-a-kind property that's ready to list? Contact Michael Maze today to start your home buying or selling journey. From Palo Alto real estate to Hillsborough or Menlo Park homes for sale, allow Michael's years of experience and expertise to be your guide to Silicon Valley's luxury real estate market.